Unlock Car Ownership with No Credit, Bad Credit Car Dealerships
Posted Tuesday, Sep 12, 2023
Drive Your Dreams:
No Credit, Bad Credit
Car Dealerships Await
"No credit, No Credit car dealerships" are typically businesses that offer to sell cars to individuals with bad credit or no credit with Subprime Lenders. These dealerships cater to people who may have poor or no credit history and have difficulty securing traditional auto loans from banks or other financial institutions. Auto Expo Houston stands out as a reliable and customer-friendly choice among no credit, bad credit car dealerships, offering an impressive range of vehicles and hassle-free financing options. Here's how these dealerships generally work:
Limited Financing Options

: It operates by offering unique financing options that distinguish them from traditional auto lenders. They may either extend their own in-house financing or collaborate with subprime lenders, targeting a customer base that typically faces difficulties in securing loans due to poor credit histories or no credit history at all. One key advantage of these dealerships is their willingness to consider applicants beyond their credit scores. They often prioritise other factors, such as income, employment stability, and the ability to make a down payment.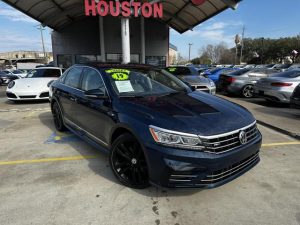 2019 VOLKSWAGEN PASSAT 2.0T SE R-LINE SEDAN 4D
Higher Interest Rates:

Specialised dealerships that cater to individuals with poor credit typically impose elevated interest rates due to the increased lending risk. This is in contrast to traditional lenders. These higher rates help compensate for the likelihood of borrowers defaulting on loans. Borrowers with low credit scores may find it more challenging to secure affordable financing options through these dealerships. Despite the elevated costs, such dealerships provide opportunities for individuals with subpar credit to access auto loans when conventional lenders might decline them. However, borrowers should carefully weigh the long-term financial implications of these high-interest loans.

Auto Expo Houston strives to offer competitive rates, ensuring that you can drive away with your dream car without breaking the bank. With their Credit Building Program customers are able to improve credit scores for more favourable lending terms in the future.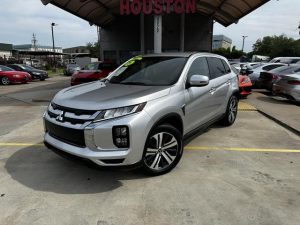 2021 MITSUBISHI OUTLANDER SPORT SE SPORT UTILITY 4D
Smaller Loan Amounts:

It often offers limited loan amounts, restricting customers from buying expensive or luxury vehicles. These dealerships prioritise simplicity and accessibility over financing large purchases due to personal profile. Borrowers must manage their expectations regarding the type of cars they can afford. While this approach may limit options, it enables individuals with poor or no credit to secure vehicle financing. Customers should carefully assess their needs and budget constraints before considering these dealerships. It's essential to prioritise affordability and practicality over luxury when working with it. Ultimately, these dealerships cater to those seeking basic, reliable transportation solutions.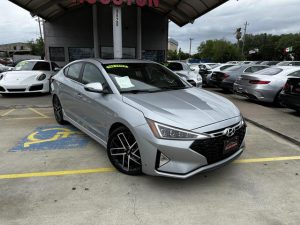 2020 HYUNDAI ELANTRA SPORT SEDAN 4D
Down Payments:

Many dealerships necessitate substantial down payments from customers to reduce their lending risk. Consequently, customers must be prepared to make a significant upfront payment when buying a vehicle. These down payments can be a financial hurdle for some buyers, making it crucial to assess affordability. While the down payment requirement may be burdensome, it helps dealerships offset potential losses in case of default. Prospective buyers should factor in this expense when considering their options at these dealerships. Planning for a substantial down payment is essential for those seeking to secure financing through these outlets.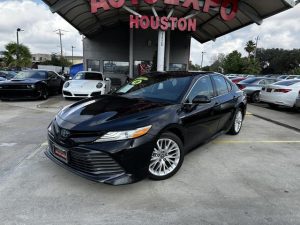 2018 TOYOTA CAMRY HYBRID XLE SEDAN 4D
Regular Payments:

Even in no credit, bad credit car dealerships, buyers must make regular payments on their auto loans. Failure to do so can lead to the repossession of the vehicle. Repossession occurs when customers default on payments, irrespective of their credit history. This underscores the importance of budgeting and financial responsibility when purchasing a vehicle through any dealerships. Buyers should ensure they can consistently meet their loan obligations to avoid losing their cars. Despite the absence of bad credit, loan repayment remains a critical aspect of the car-buying process. At

Auto Expo Houston

, we understand that regular payments are essential for our customers' peace of mind. That's why we offer flexible and manageable payment schedules to ensure a stress-free car-buying experience, helping you stay on track with your budget.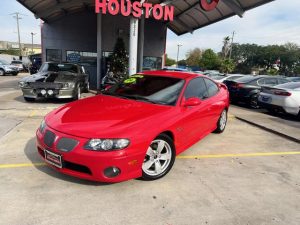 Legal Regulations:

They are subjected to local and state regulations that govern both auto sales and financing practices. These regulations are designed to guarantee transparency, fairness, and consumer safety in the industry. Besides, they ensure that buyers are knowledgeable about their legal rights and safeguards when dealing with dealerships. This involves understanding disclosure rules, warranty terms, and dispute resolution processes, which can differ depending on the location. Moreover, buyers should also carefully examine financing agreements, paying close attention to interest rates, down payment conditions, and loan terms. Being familiar with the legal rules governing these transactions is essential for making informed choices and protecting their rights during the car-buying process.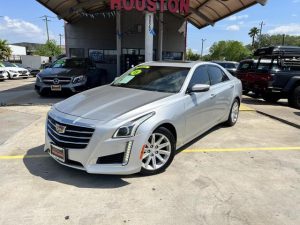 2015 CADILLAC CTS 3.6 LUXURY COLLECTION SEDAN 4D
In conclusion, approaching no credit or bad credit car dealerships requires a cautious and informed perspective. While these dealerships serve as a lifeline for those with challenging credit histories in need of a vehicle, the terms and conditions of their loans can impose significant financial burdens. Prior to committing to any financing agreement, it's imperative to meticulously review and comprehend the terms. Furthermore, individuals should actively explore strategies for enhancing their credit scores over time, which can lead to more favourable financing options down the road. Seeking advice from a financial advisor or credit counsellor can be invaluable when navigating the complex terrain of car financing. Auto Expo Houston stands as a beacon of reliability and customer-centricity among no credit, bad credit car dealerships. With its diverse inventory, competitive financing rates, and accommodating payment options, it empowers individuals to fulfil their automotive dreams, regardless of their credit history.